1-DAY ACUVUE DEFINE Vivid Style using LACREON Technology, ACUVUE DEFINE is the only beauty enhancement contact lens with a locked-in wetting agent, giving you a moisture cushion for up to 20 hours for the end of day comfort.
Just like fingerprints, no two individuals' iris patterns are the same. The lenses react differently with every iris pattern to bring out your unique look, personality, and character traits. They enhance, instead of changing your natural beauty, giving your eyes that extra radiance!
The BWIC™ Technology embeds the pigments between two thin, transparent layers of lens material made of Etafilcon A. This unique technology maintains the safety of your eye health by preventing pigments from coming into contact with the eyes.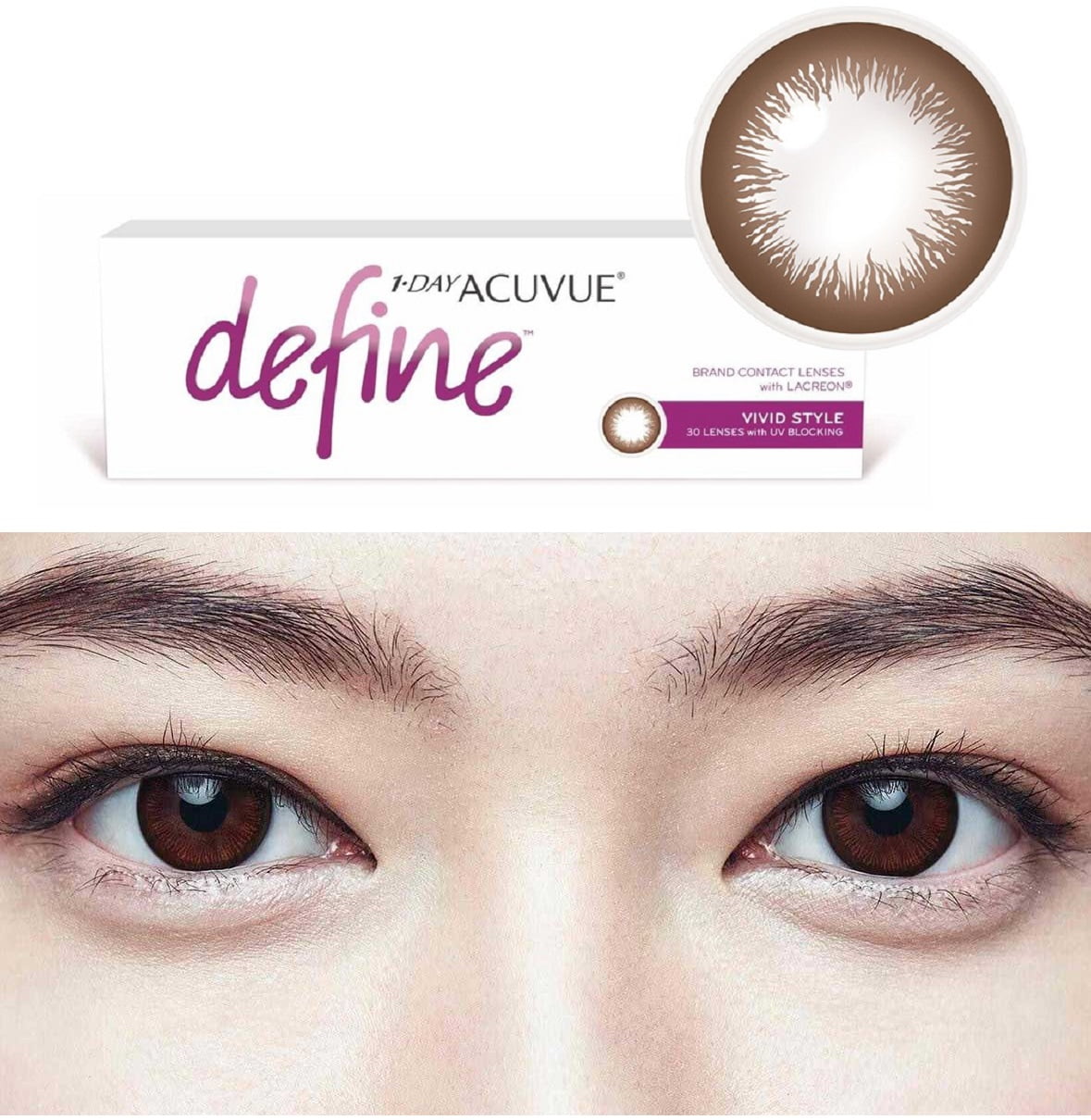 Product details
Manufacturer:
Johnson & Johnson Vision Care, Inc.
Brand:
Acuvue Define
Country Of Manufacture:
Ireland
Available Power Range (diopter):
Plano, -0.50 to -6.00 (0.25 steps) -6.50 to -9.00 (0.50 steps)
Available Base Curves:
8.5mm
Available Diameters:
14.2mm
Water Content:
58%
Number of lenses per Box :
30pcs per box
Replacement Schedule:
Daily Disposable
Material:
Ionic hydrogel (Etafilcon A)
UV filter:
Class 2 81% UVA 97% UVB
Center Thickness:
0.084mm @-3.00D
Colour:
Vivid Style
DISCLAIMER
Warning: UV-absorbing contact lenses are not a substitute for UV-blocking sunglasses. It is because a UV-absorbing contact lens covers only a part of the eye. Therefore, contact lens wearers must continue to wear UV-blocking sunglasses as instructed. *Optimal duration of wear may vary between patients. The exact wearing schedule is to be recommended by your qualified Eye Care Professional.